Wilgo rental wheelchair is compact but durable for your exploring on a street, even on a train, a bus and any other transportations.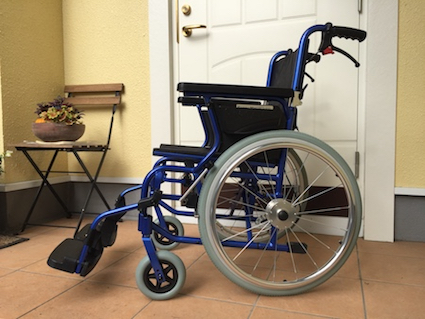 Foot rests can be stored to move by your feet, and convenient side pockets for your small items such as a smart phone are available.
The wheelchair can be folded and locked securely, and delivered and returned in customized carrying case.
Weight: 12.3 Kg (21.1 Pounds)
Maximum load capacity(weight of a person on the wheelchair) : 75 Kg (165 Pounds) / 100 Kg (220 Pounds)
* May not be available depending on a type availability.