15 members of a 3-generation family visiting Japan. The father (grandfather) would be celebrating his birthday in Japan, so we received a request to arrange a birthday lunch. A table that can accommodate up to 15 people, accessibility for children in strollers and grandmother on her wheelchair, preferred cuisine is steak-based meat dishes, and young members want to go to Gundam Base after the lunch. Of course, there is also a budget limit, so Wilgo immediately started researching restaurants that meet these requirements!
If it is a steak type, dinner will be expensive, but lunch is relatively reasonable. First, Wilgo narrowed down the locations to Odaiba, Toyosu, Ginza, Shimbashi, and Shibakoen because they were not far from Gundam Base Tokyo.
Sakutsuki (Ginza)


Located on the 9th floor of a building facing Namiki-dori, Ginza. According to the staff at Sakutsuki, "We want everyone to be able to enjoy their meals without any inconvenience, so we are fully equipped with barrier-free facilities."
The lunch menu includes dishes that children will love, and they also have table seats for 15 people to enjoy a birthday lunch.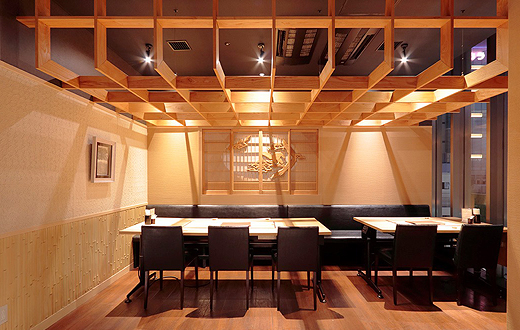 Teppanyaki SETO (Hamamatsucho)

Located on the second floor of a building near JR Hamamatsucho Station. It seems that you can enjoy Setouchi ingredients such as Sanuki olive beef steak and Ehime aged red sea bream carpaccio. The restroom is shared with the building and is not inside the store, but it is said to be barrier-free. If the number of people is 15, it will be hired, so it seems necessary to decide the menu and price at the time of reservation.
Teppanyaki Miyachi (Toyosu)

Teppanyaki Miyachi offers lunch where you can choose your favorite size of super aged black beef that has been dry aged for 60 days on the 1st floor of Toyosu Foresia. It seems that it is difficult for all 15 people to have table seats, but the younger generation can use the counter on the table side. Because it is in Toyosu Foresia, accessibility is no problem at all.
@Tokyo Grill Harbour (Toyosu)

Located on the 3rd floor of LaLaport Toyosu, this is a restaurant with a casual atmosphere where you can enjoy a wide variety of menus centered on meat dishes. Because LaLaport Toyosu is perfectly accessible with wheelchair or stroller visitors, so you can enjoy shopping at various shops or enjoy the open-air waterfront at Harumibashi Park, after lunch.
In addition to these shops, Wilgo also proposed several other shops to the client. After several exchanges of e-mails, @Tokyo Grill Harbor was selected after much consideration by the client. It seems that the abundance of menus that children and grandparents will be happy with, and the location of LaLaport Toyosu were also attractive.
Wilgo picked up a grandfather, a grandmother who uses a wheelchair, a daughter, and a caregiver at their accommodation and headed to LaLaport Toyosu. Other members took public transportation from the hotel to LaLaport Toyosu as "one of the adventures of travel". Arrive at LaLaport Toyosu and enter the parking lot. When Wilgo stops at the dedicated parking space for the disabled on the 4th floor, there is an elevator boarding area that leads to the building right next to it. The parking space, especially rear part, has a large space, so it is helpful for opening the wheelchair lift attached to the rear gate of the vehicle.
If you have a request, Wilgo will do as much research as possible and prepare for a smooth and enjoyable outing, so please feel free to contact us.