Wilgo supported the family of four, including one on a wheelchair, coming from Indonesia, in exploring Tokyo.
In the morning on Sunday, Wilgo came to pick them up at Hyatt Regency Tokyo Bay, and started their one-day exploring Tokyo tour, heading to Tsukiji Outer Market, Imperial Palace, Akihabara, Ueno, Asakusa and Kinshi-cho.
In the area of Tsukiji Outer Market, there are various types of shops, restaurants and retails. Because of Sunday in weekend, narrow paths and sidewalks are filled with many visitors both domestic and international. The streets around the market are always filled with vehicles related to distributers and retailers, but no such vehicles on weekend. So, Wilgo parked in a spot on the street where is safe for the family to get on/off, and the family enjoyed one hour "Adventure" in the market. Even though Toyosu Shijou opened in year 2018, as the replacement of Tsukiji Market, Tsukiji Outer Market is still the popular spot where MUST to visit.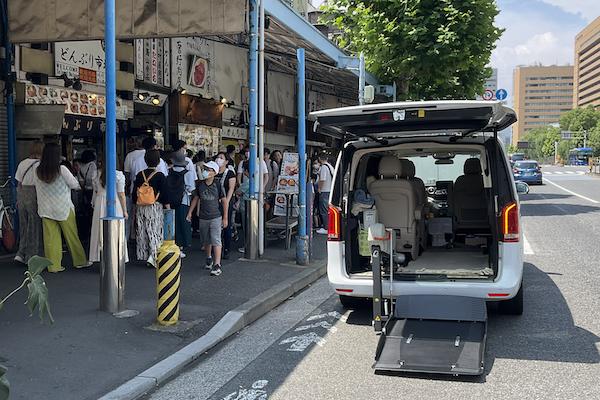 Next visit point is Kokyo Gaien National Garden – Imperial Palace. No vehicles are not allowed to drive into the Uchibori Street going through in the middle of Kokyo Gaien National Park on Sunday and the streets are fully open for visitors walking from Tokyo Station and Hibiya & Yuraku-cho area. There are several parking lots in the park, three for private vehicles in Kitanomaru Park where are away from Kokyo Gaien National Park and one only for tour buses and sightseeing taxies where is in front of Kokyo Gaien National Park. The exception is a vehicle with the special permission for parking applied in advance because of assisting a wheelchair visitor. Of course, Wilgo got the special permission, so the family started their exploring of Imperial Palace from this parking lot.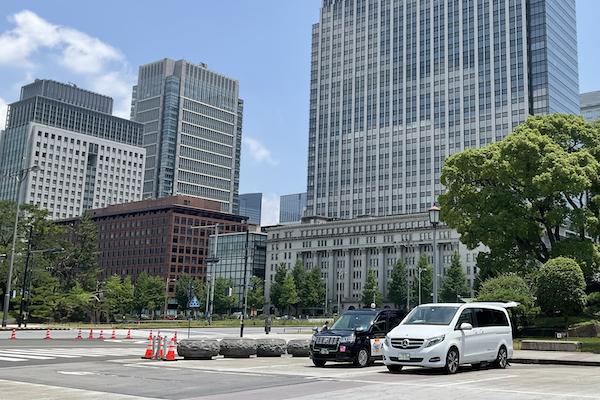 After walking for about an hour, the family's next destination was Akihabara, a totally different world from the Kokyo Gaien National Park. The family requested to have a lunch after visiting around the electric town, so Wilgo stopped near the intersection of Chuo-dori and Kanda Myojin-dori, and got them off.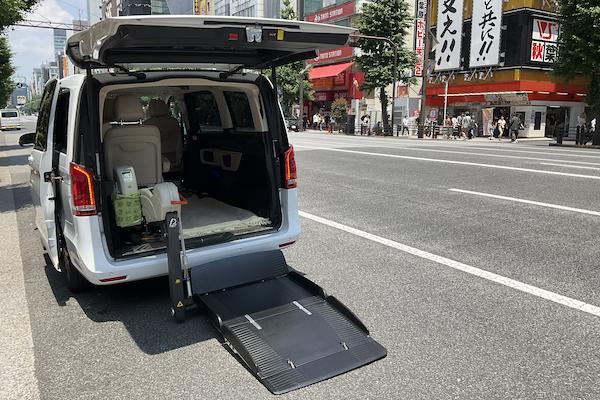 However, this place/section is a specific prohibited section (pedestrian only) where vehicles are closed from 13:00 on Sundays, so even Wilgo, which is a designated vehicle exempt from traffic bans, cannot pick them up after lunch or a walk. Also, since they were undecided where they would like to have lunch, Wilgo asked the representative of the family to contact Wilgo via WhatsApp, which we have been using for various communications, from Google Map for the details of where they want to be picked up. Having such a convenient tool is very useful because it allows Wilgo to respond flexibly.
Now, after finishing lunch, when we went to the pick-up location that we had been informed of, the family seemed to be quite tired, perhaps due to the fact that it was a hot day with strong sunlight, or perhaps they were overwhelmed by the vital spark of Akihabara. The original plan was to start from Akihabara and walk around Ueno Park and Asakusa, but they said, "Unfortunately, we will head to Kinshicho, our final destination." The area around Kinshicho Station seems to have fond memories of their previous visits to Japan, and enjoyed the different tastes of Tokyo. By the time we got back to my accommodation after enjoying a busy tour of Tokyo, twilight had already passed in Urayasu city.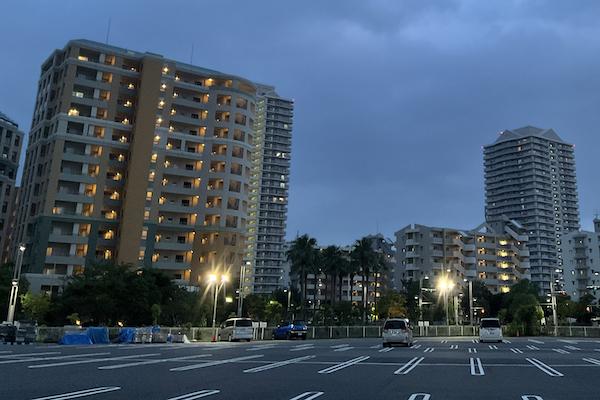 Wilgo trys to hear the wishes and requests of not only visitors to Japan but also those who come to Tokyo and those who live in Tokyo. This process makes Wilgo possible to suggest the route and plan of Tokyo tour for our guests. Please feel free to contact us.