On one day in late March 2023, Cheery blossoms bloom fully here in Shinjuku Central Park where is close to the hotel our guests have been staying at.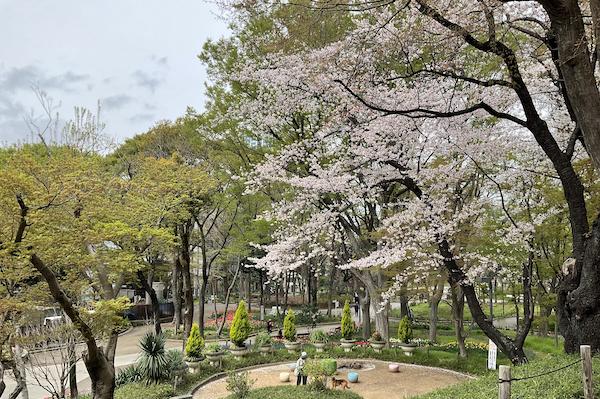 Our guests take a cruise trip around Japan during their stay in Japan, so Wilgo takes them to Osanbashi Pier in Yokohama where the vessel, Westerdam, daparts from. It's one hour drive from Shinjuku area to Yokohama via toll roads.
Osanbashi pier is located close to Yamashita park, very popular sightseeing place, and easy to access by taxies and buses and private vehicles. The pier itself is also popular landmark where you can walk around next to the vessel. All area in the pier are accessible.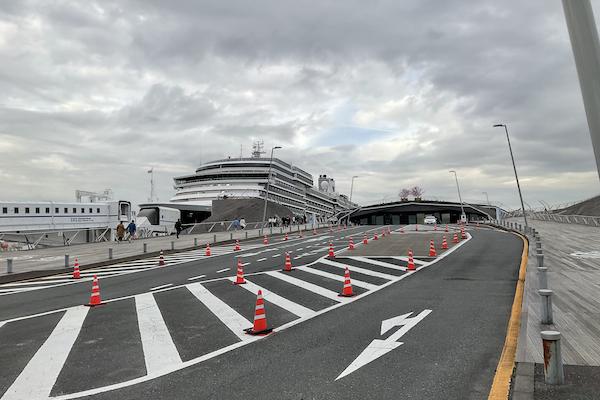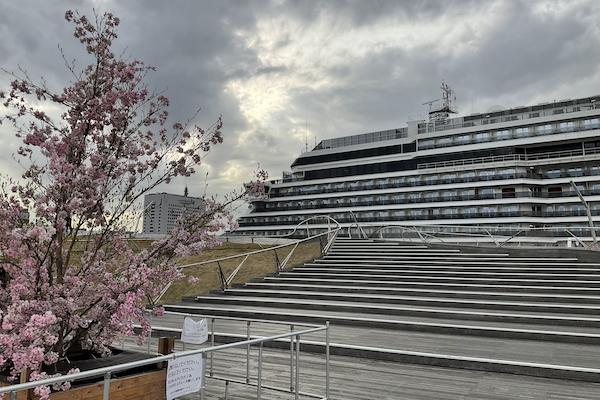 The passenger terminal is located next to a vessel, and terminal staffs welcome guests with a luggage cart at the curbside. Depending on a timing you arrive at the terminal, its status, crowded or not so, varies significantly. In the worst case, buses and taxies are packed on the access road to the curbside, and it's hard to get on and off onto an accessible taxi which needs to open a wheelchair lift out on a rear gate of a vehicle. Once you get into the lobby. it's very spacious and comfortable.
The best option to avoid crowded curbside is the parking lot under the main lobby. It has 400 vehicles capacity and covered, so it would be comfortable even if it's raining or crowded. If you need, you can reserve your parking space in advance via web service. Two large elevators are ready to lift you up to the main lobby, and comfortable slope to the main lobby is also available.
Differently from Daikoku Pier same in Yokohama, Osanbasi Pier Passenger Terminal is much more sophisticated and well managed both for embarkation & disembarkation and sightseeing.
Wilgo is glad to welcome you at Osanbashi Pier and take you to your hotel in Tokyo area, and vice versa. It's a hour drive to Tokyo downtown area without any heavy traffic jams.