Here in Japan, a senior car, four wheels electric wheelchair with handle, is well-known for aged generations.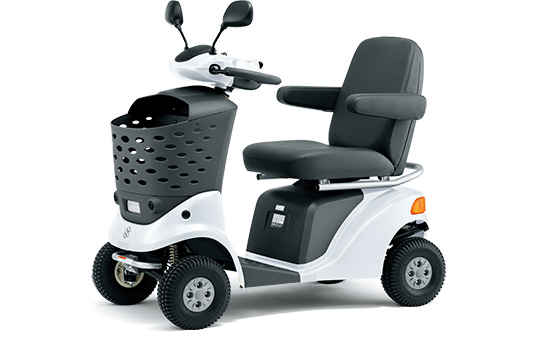 However, various types of motorized wheelchairs are getting popular and it becomes often to see ones on the street. Because of its variety, specifications and functionalities are key factors to be confirmed before riding on Wilgo. The basic allowances of Wilgo wheelchair lift equipped at the rear gate of the vehicle is explained in FAQ pages. Here are some wheelchairs Wilgo takes care so far.
These are popular type of motorized wheelchair, which has the power unit is installed onto very standard manual wheelchair. Some are sold ones as pre-installed and the power unit sold separately can be installed onto your own standard wheelchair (some restriction may apply). Size of these powered wheelchair is almost same as a standard manual wheelchair, so it wouldn't be a big issue on Wilgo. However, it should be checked total height if a person on the wheelchair is tall.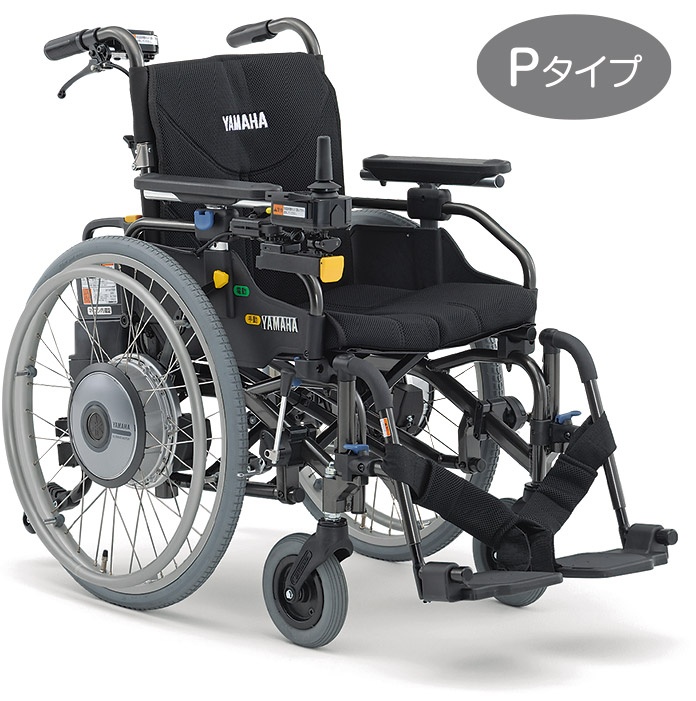 Whill Model C2 is stylish and multi functional wheelchair. The size is almost same as a standard wheelchair, so there is no issue. However, it should be checked total height if a person on the wheelchair is tall.
Permobile is Swedish company who leads motorized wheelchair industry for many years, and serves users in over 70 countries. The excellent point of Permobile is the flexibility of customization with basic functionality and optional parts for each users. Because of these, it should be definitely required to check detail specifications and functionality in advance.
Merits Atlantis Power Wheelchair is super hevay duty power wheelchair with a stylish design. The width of this model is more than 25 inches and the height is more than 46 inches, which doesn't fit into Wilgo cabin. The user of this wheelchair want to take a cabin seat, not on the wheelchair in the cabin. So, Wilgo relocates one cabin seat on third row into the second row, so that make a space for this wheelchair, and fold its back rest to make it lower to go through the rear gate.
Electric scooters are popular overseas. This electric scooter can be folded, making check-in very convenient and easy when boarding an airplane. However, if the wheelchair user is as tall as other models, the total height should be checked.
Honestly speaking, Wilgo can't accommodate some types of wheelchairs due to the limitation of cabin specification. That's why Wilgo asks guests in advance detailed information about his/her wheelchair, in order to avoid nightmare situation at welcoming location. Please understand these processes are very important to serve guests in appropriate manners. In the case where guest's wheelchair doesn't fit into Wilgo cabin, Wilgo is happy to arrange alternative accessible taxi for the guest, based on its availability.